Free Multi-Point Inspection near Austintown, OH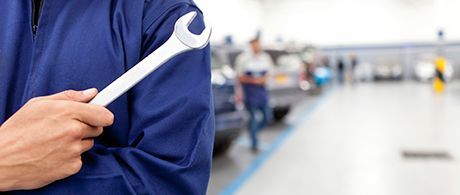 Get Your Car Inspected Today!
Ensuring a safe drive is top priority here at Sweeney Chevrolet. Whether you're dropping a family member off at Akron-Canton Airport, or taking a trip across state, you always want to arrive safely. Thanks to our free multi-point inspection near Austintown, OH, all your worries will be put at ease. Schedule an appointment today to get your vehicle inspected today!
When you come in to our Service Department, you'll receive top-of-the-line service for your vehicle and you. Our technicians are experts at what they do and only want the best for you! With a close eye and meticulous attention to detail, they always provide spectacular service and care to your vehicle to render a safe and secure driving experience. Rest assured that after your get your vehicle inspected, you'll be driving off safely and happily!
Whether you drive the roomy Suburban with your family, the Camaro for weekend thrills, or the Malibu for your everyday commute, taking your chosen Chevrolet vehicle in for a free multi-point inspection near Austintown, OH, is easier than ever. We are open six days a week and offer flexible hours, so if you're coming in on your lunch break or after dropping the kids off at school, you'll have more than enough options as to when you can bring in your car! Feel free to call us at 877-360-5809 to schedule an appointment right away! Or, you can even schedule an appointment right on our website! All you have to do is fill out a form, submit it, and be on your way.
What exactly is included within the inspection? When you take in your vehicle to Sweeney Chevrolet, our technicians will look at a variety of things on and in your car. They'll check the oil to see its current level and will let you know if and when it's time to receive a change. Tires are a very important feature on a car, so they will also check the wear and pressure level to ensure safe driving conditions, and even if they need to be rotated or re-aligned. In times of snowy and wet weather conditions, you always want the best visibility, which is why they'll even check your wiper blades and windshield glass. Your brakes will be inspected, as well as other fluid levels like windshield washer and brake fluid, battery life, and cables and connections.
When you come into Sweeney Chevrolet for the free multi-point inspection near Austintown, OH, you'll receive quality customer service and knowledgeable expertise from our technicians. Drive confidently wherever the road takes you thanks to this thorough assessment from Sweeney Chevrolet.